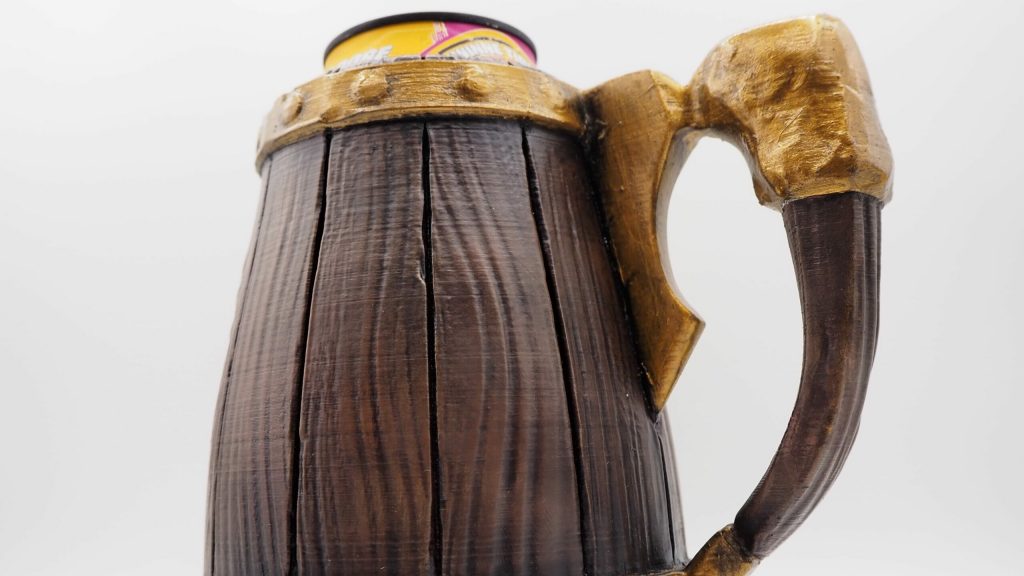 Just a fun thing to make, the original design is the "Large Can Holder" on Thingivers and the name does not do it justice. It covers your mundane soda or beer cans and makes them look like a rustic medieval or fantasy tanker, the perfect companion for my next D&D session.
This one was printed in white PETG, got 2 coats of filler primer as I did not want to do any sanding and loose details on the wood grain. For the wood parts, I followed the primer was followed up with Vallejo Mahagoni and sealed it with a matt varnish from a rattle can. The metal parts got a coat of Vallejo gloss black, then Vallejo brass and sealed with Vallejo varnish for metal colors. Then the whole thing was aged with some black and burned umber oil paints.
Two weeks of drying later (oil paints … ) and an I can enjoy my cold beverage in style.